Y. Bhg Dato' Sheikh Othman Rahman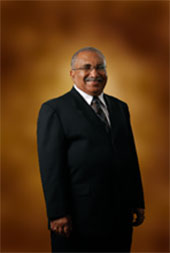 The Malaysian Panel-Products Manufacturers' Association (MPMA) was established in 1965 with a mission to represent Members' interests in the Malaysian plywood and panel industry. The main activities include promote the export of plywood and panel products, working closely with government departments in the pursuit national policies in relation to wood-based industries and engagements with industry stakeholders.
MPMA provides forums for industry networking, addressing common areas of interest, and sharing of knowledge and experience.
This portal provides a mean of sharing information, including on organisation, news, activities and membership directory.
Therefore, I would like to encourage all interested parties and industry colleagues to regularly visit this portal.
Happy Surfing!
Y. Bhg Dato' Sheikh Othman Rahman
Chairman
The Malaysian Panel-Products Manufacturers' Association